Have you been arrested or cited for a criminal charge? Portland Oregon Criminal Defense Attorney Michael Romano can help you get through this.
Call Us Today For a Strategy Session
We will go over:
The relevant facts of your case,
The Oregon laws concerning your case and all potential charges,
Whether or not your case may be eligible for dismissal,
Whether or not you may be eligible for a plea bargain or lesser-included offense, and
An overview of possible factual and legal defenses available to you.
[fusion_alert type="success" accent_color="" background_color="" border_size="1px" icon="" box_shadow="no" hide_on_mobile="small-visibility,medium-visibility,large-visibility" class="" id="" animation_type="" animation_direction="left" animation_speed="0.3″ animation_offset=""]
Many of the decisions that need to be made in criminal cases need to be made quickly. Therefore we strongly suggest that you do not delay, and that you contact an attorney right away.
[/fusion_alert]
When you call, please have available:
Any police reports or paperwork related to your case,
A copy of your ticket, citation, or the charging instrument (e.g. "information" or "indictment") and
A pen and paper.
This criminal defense strategy session can be done in-person or by telephone, and there is no-obligation to retain. Call today.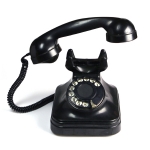 Portland Criminal Defense Lawyer & Attorney Michael Romano
Former prosecutor and current defense attorney
Violation, Juvenile, Misdemeanor, Felony, and Measure 11 Experience
16+ years of trial experience
10,000+ hours in the courtroom
200+ criminal jury trials
Trained in the administration of Standardized Field Sobriety Tests (SFSTs)
Also trained in the instruction of Standardized Field Sobriety Tests (SFSTs)
Trained in the operation of the Intoxilyzer 8000 breath testing device
Dedicated to effective DUI and criminal defense
We Handle Criminal Defense Cases
Throughout the Portland Metro Area
Portland and Gresham (Multnomah County Circuit Court)
Hillsboro, Tigard, and Tualatin (Washington County Circuit Court)
Wilsonville, Oregon City, and West Linn (Clackamas County Circuit Court)
Troutdale (Troutdale Municipal Court)
Beaverton (Beaverton Municipal Court)
Lake Oswego (Lake Oswego Municipal Court)
Criminal Defense Charges We Handle:
Medical Marijuana Cases
Sexual Abuse Cases
Sexual Assault Cases
Assault Charges
Domestic Violence Charges
Murder/Homicide Cases
Portland Oregon Criminal Defense Consultations
If you are under criminal investigation for a potential crime, or if you already have a pending case, contact our office. Schedule a consultation. We will be able to tell you whether or not we can assist. If law enforcement is attempting to communicate with you, or if the local prosecutor is attempting to communicate with you, you may want to consider invoking your right to remain silent. While awaiting a consult,  you may want to also refrain from communicating with anyone else about the facts of the case. This includes in-person, telephone, and letter communications about the facts of the case, but in this modern area, it also includes faxes, emails, text messages, Facebook posts, Instagram posts, Messenger messages, and other forms of electronic communication.
Initial consultations are not intended– and cannot be expected– to result in a complete resolution of your case. They can however be very helpful to give you a more detailed overview of the process, and a confidential assessment of where you may stand with your criminal case. We can also explain some of your options– including, but not limited to: dismissals, diversions, plea bargains, Motions to Suppress, Motions to Dismiss, bench trials, jury trials, and acquittals.
For an interesting read on who is "the top" or "the best" Oregon criminal defense attorney, please read our article, "The Best Criminal Defense Attorney in Oregon."