Michael Romano – Oregon Criminal Defense Attorney
Are you a suspect in a criminal investigation? Have you been arrested or cited for a crime? Oregon Criminal Defense Attorney Michael Romano can help you get through this. We represent people under criminal investigation, and people accused of violations, misdemeanors, and felonies.
"Many of the decisions that need to be made in criminal cases need to be made quickly. If you think you may be a suspect, or if you've been cited or arrested, do not delay in contacting a lawyer."

-Michael Romano, Oregon Criminal Defense Attorney
Call Today For A Strategy Session With
A Top Oregon Criminal Defense Attorney
We will go over:
The relevant facts of your case,
The Oregon laws concerning your case and all potential charges,
Whether or not your case may be eligible for dismissal,
Whether or not you may be eligible for a plea bargain or lesser-included offense, and
An overview of possible factual and legal defenses available to you.
When you call, please have available:
Any police reports or paperwork related to your case,
A copy of your ticket, citation, or the charging instrument (e.g. "information" or "indictment") and
A pen and paper.
This criminal defense strategy session can be done by video conferencing software, in-person, or by telephone. There is no-obligation to retain. Call today.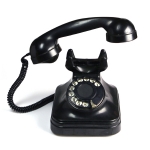 Oregon Criminal Defense Lawyer & Attorney Michael Romano
Former prosecutor and current defense attorney
Violation, Juvenile, Misdemeanor, Felony, and Measure 11 Experience
20+ years of trial experience
10,000+ hours in the courtroom
200+ criminal jury trials
Trained in the administration of Standardized Field Sobriety Tests (SFSTs)
Also trained in the instruction of Standardized Field Sobriety Tests (SFSTs)
Trained in the operation of the Intoxilyzer 8000 breath testing device
Dedicated to effective DUI and criminal defense
We Handle Criminal Defense Cases
Throughout the Portland Metro Area
Portland and Gresham (Multnomah County Circuit Court)
Hillsboro, Tigard, and Tualatin (Washington County Circuit Court)
Wilsonville, Oregon City, and West Linn (Clackamas County Circuit Court)
Troutdale (Troutdale Municipal Court)
Beaverton (Beaverton Municipal Court)
Lake Oswego (Lake Oswego Municipal Court)
Criminal Defense Charges We Handle:
Traffic Tickets
Violations
Hunting Violations / Game Offenses
Misdemeanors
DUI Charges
Medical Marijuana Cases
Felonies
Sexual Abuse Cases
Sexual Assault Cases
Assault Charges
Drug Charges
Domestic Violence Charges
Measure 11 Crimes
Murder/Homicide Cases
Can't Talk Now? Message us with the form below and let us know a little about your case. Tell us when and how we can contact you. Please note: The form below is not secure, should not be used to send confidential information, and use of the form does not create an attorney-client relationship. However, it can be used to send us messages after hours or from work (if, for example, you cannot call our office).
Reviews
Top notch defense lawyer
★★★★★
"
Micheal and his Assistant Amy guided my through 3 painful years of court dates and finally a trial among other legal matters. The first day I met with Micheal he earned my trust and having a lawyer that you can trust with your livelihood is priceless. Never once did i feel like i was taken advantage of or mislead, Micheal Romano is a man of merit and a top notch defense lawyer. During my trial Mr Romano was calm and confident at all times and there never was a question as to who's side he was on.
"
Good criminal defense attorney
★★★★★
"
This was the first time I required the services of a criminal defense lawyer. Mr. Romano did a very good job in explaining the nature of the charge against me during our first meeting. He also competently guided me through the process eventually resulting in dismissal of the case by the court and expungement of my arrest record. I was left with the impression that Mr. Romano has an excellent knowledge of law and that he worked very hard on my case.
"
-
a Criminal Defense client
Average review score
5

out of

5

based on

2

reviews.
Overall rating: